Search through all of your bookmarks quickly by entering a keyword. You can even use abbreviations here to make things faster.
Shiori learns your habits. The more you use Shiori, it gets smarter.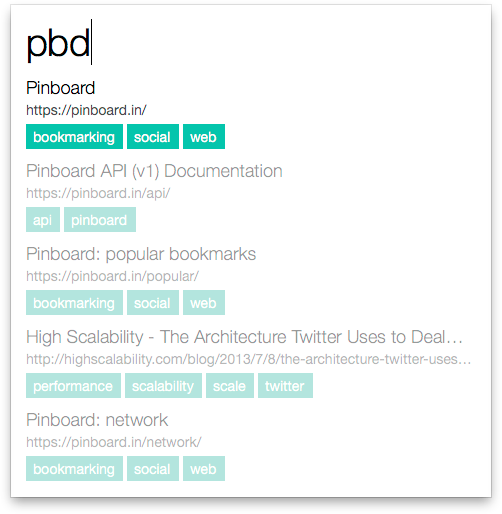 Configure global keyboard shortcuts to activate Shiori instantly.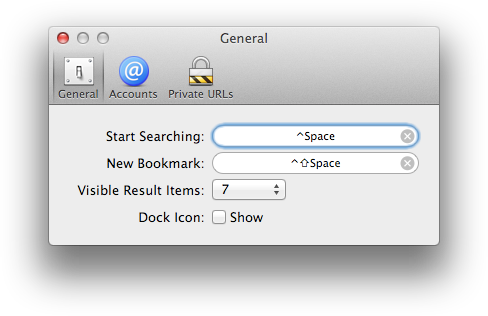 Shiori lets you add bookmarks by fetching the currently open URL from a web browser.
The following web browsers are currently supported:
Safari
Google Chrome
Mozilla Firefox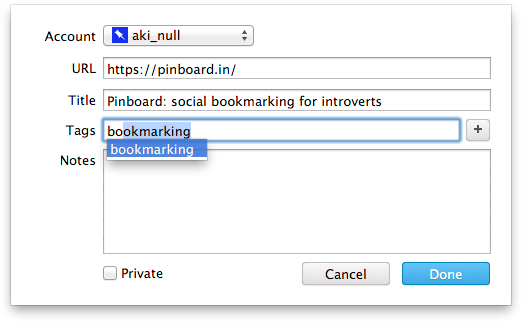 Tag recommendations are available from the popup you can open by clicking the "+" button next to the tags field.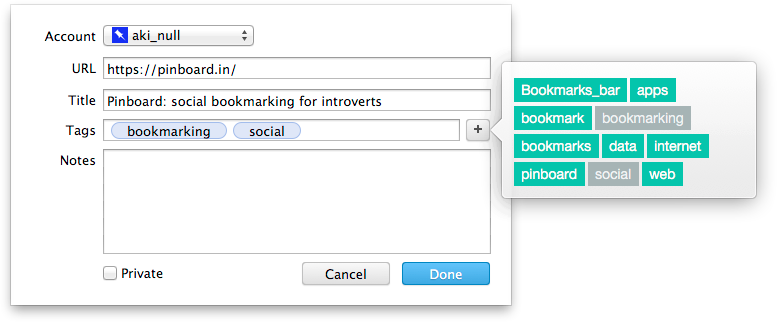 Shiori lets you define URL rules to automatically mark a bookmark as private by default.